MAXSURF makes designing vessels more fun while your productivity soars.
MAXSURF Modeler provides fast, flexible, and intuitive modeling of all types of hulls, superstructures, and appendages.  An unlimited
number of trimmed NURB surfaces can be used to model any vessel from yachts to workboats to the largest ships.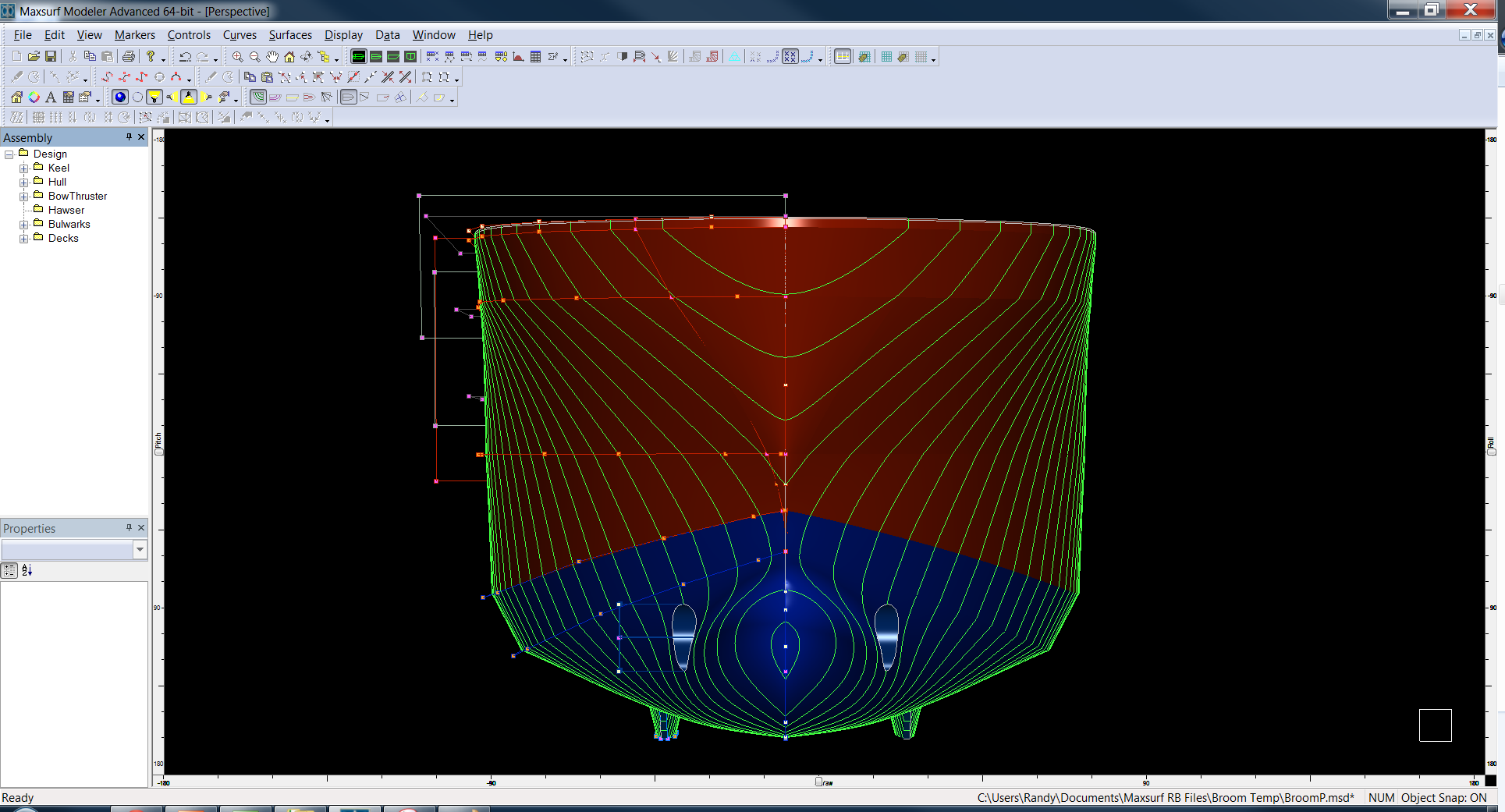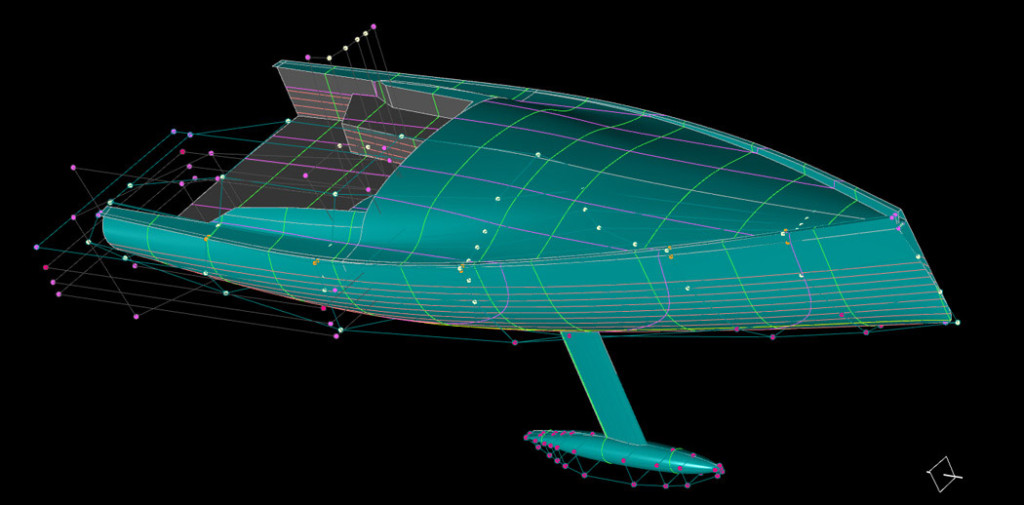 As the core technology of the MAXSURF Software Suite, the Modeler provides Naval Architects with the design tools necessary to create optimized hull forms quickly, accurately, and with minimal training.  Any number of NURB surfaces can be joined, trimmed, and manipulated to create a complete model ready for hydrostatic and performance analysis or construction detailing.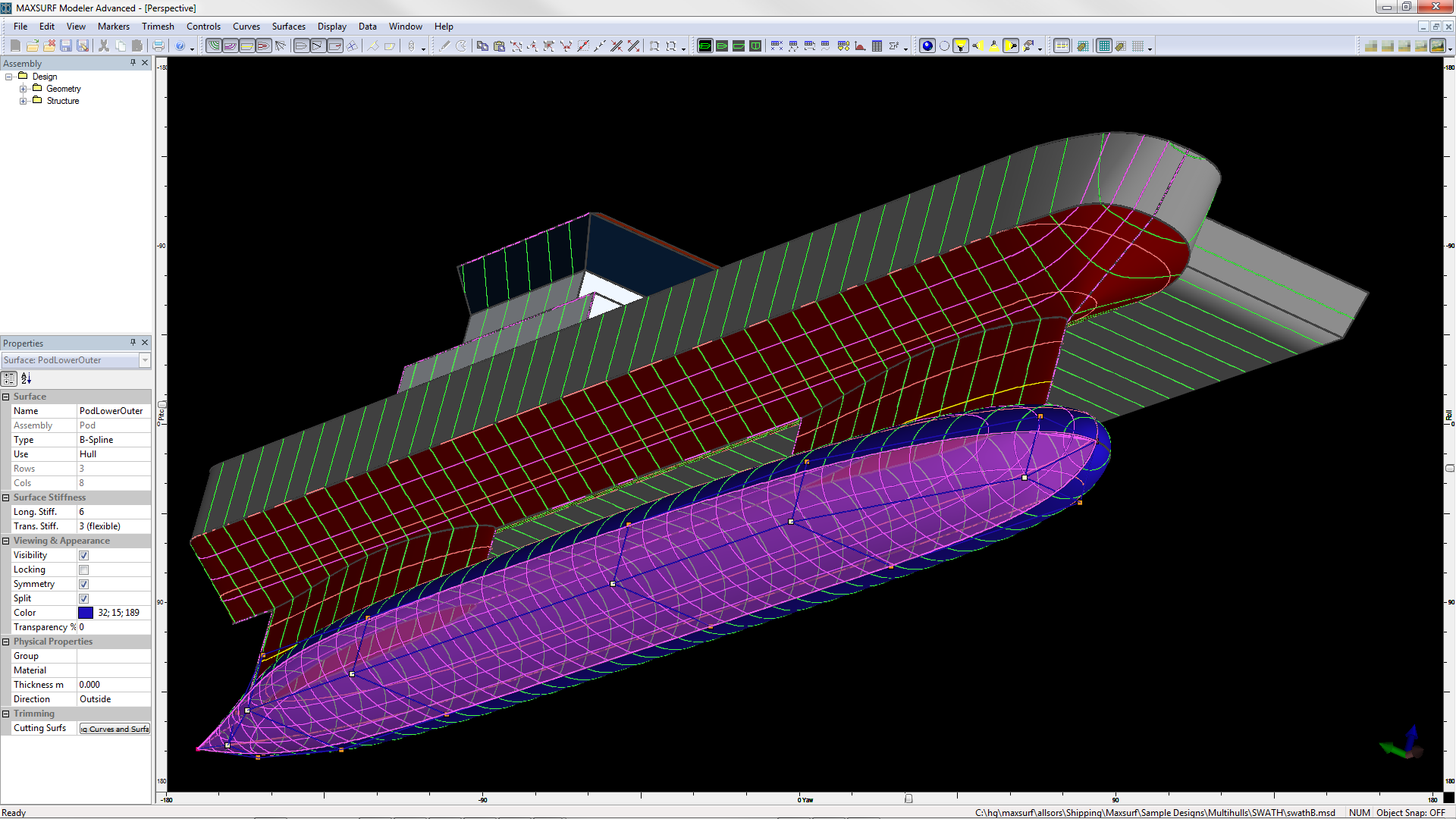 A range of commands provide direct interactive manipulation of the surface shape by mouse or keyboard.  Control points can be dragged with the mouse, adjusted numerically, or manipulated with a range of fairing commands.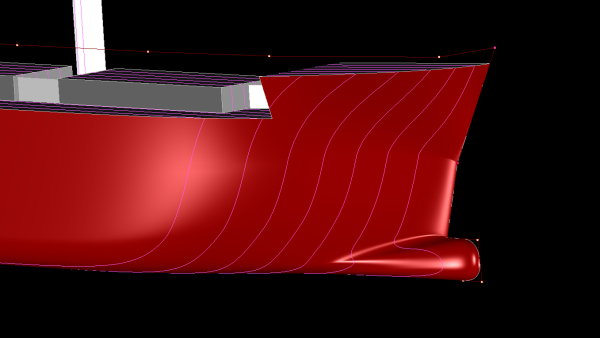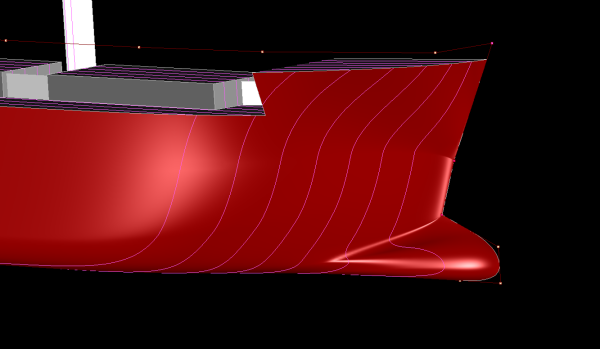 Parametric Transformation – A Powerful Tool
MAXSURF Modeler also provides capabilities to automatically transform hull shapes to match desired dimensions and hydrostatic properties.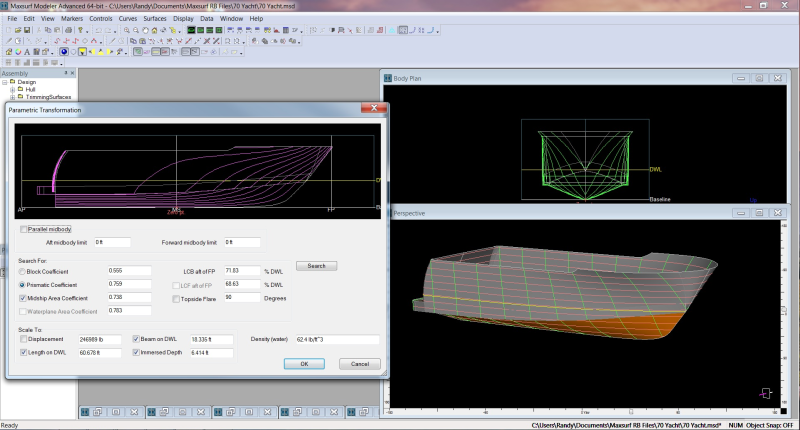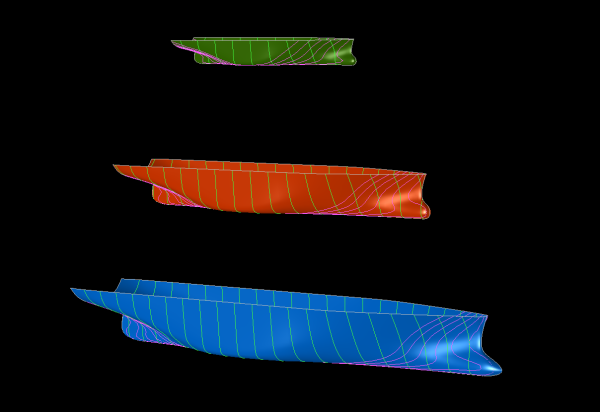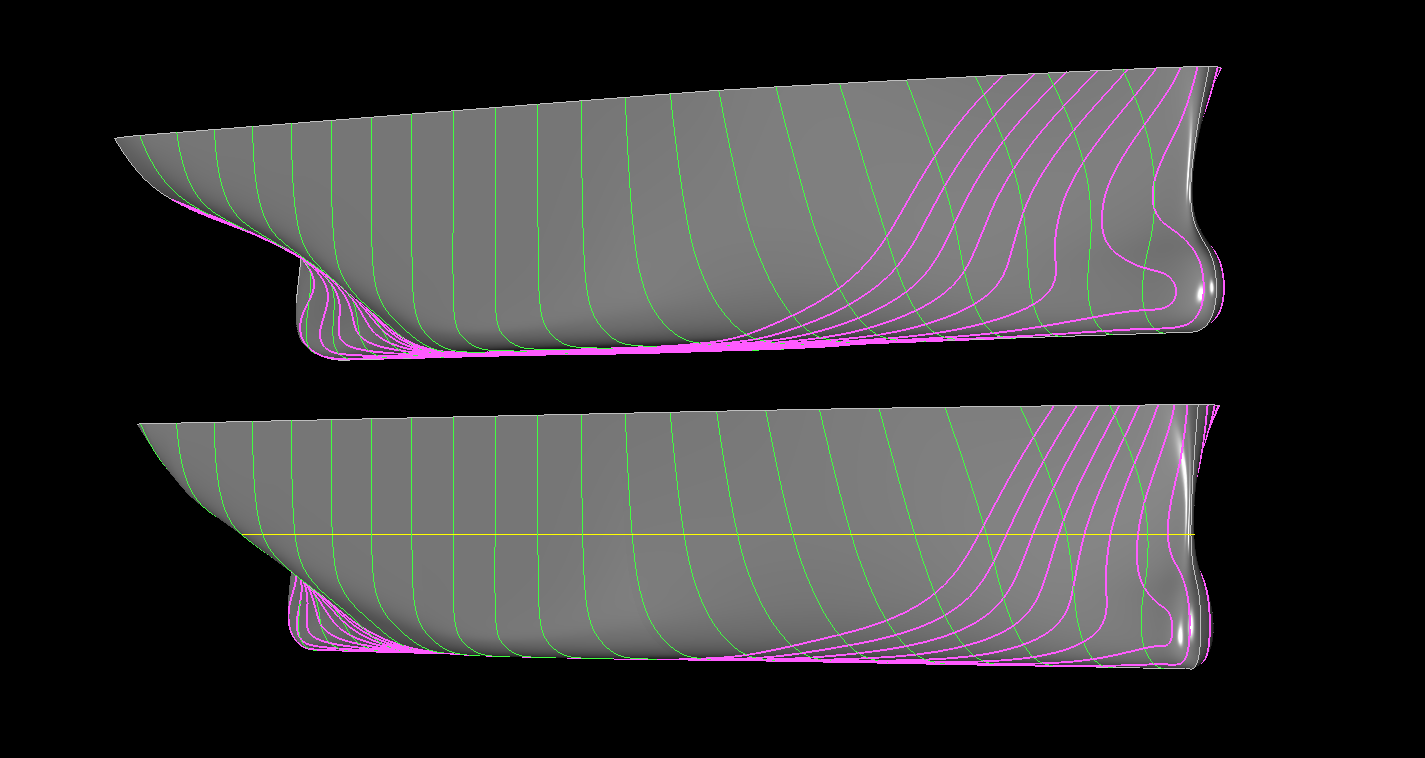 High Quality Surfacing
MAXSURF is optimized to help Naval Architects create very high-quality hull surfaces that are fair and can be used for all other analysis and CAD/CAM functions.
Fair and accurate surfaces are critical for optimal vessel performance and ease of construction.  Modeler provides a comprehensive range of tools for evaluating curvature of the entire surface, as well as curvature along a particular surface contour, such as a waterline or diagonal.  Curvature displays are automatically and interactively updated as the surface is modified.
Dynamic Trimming
Surface trimming in MAXSURF is a simple point and click process.   Most important, MAXSURF's trimming is fully dynamic, allowing you to modify trimmed surfaces and have the trimmed portions automatically update.  The example below illustrates the power of Dynamic Trimming when relocating a Bow Thruster on a Crew Supply Vessel hull – the hull model updates automatically.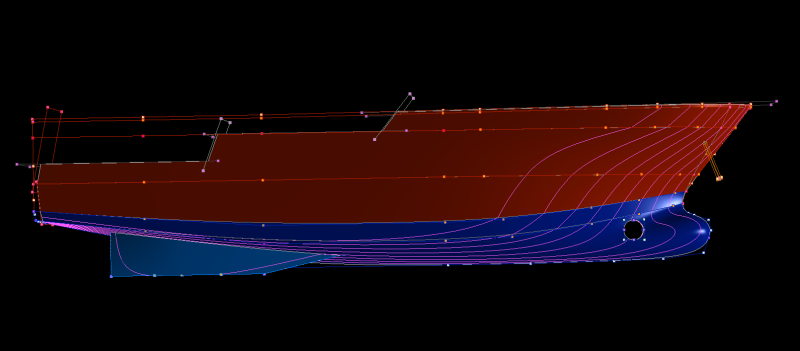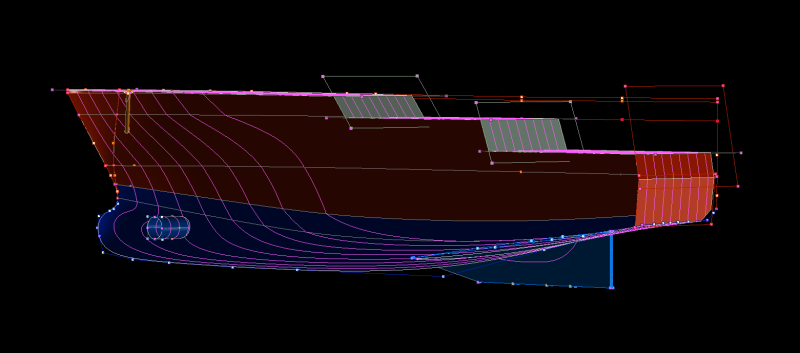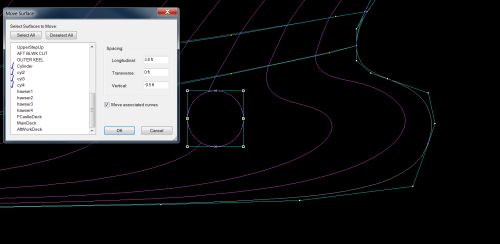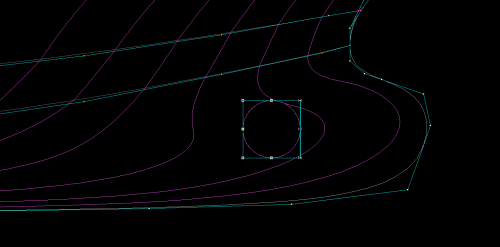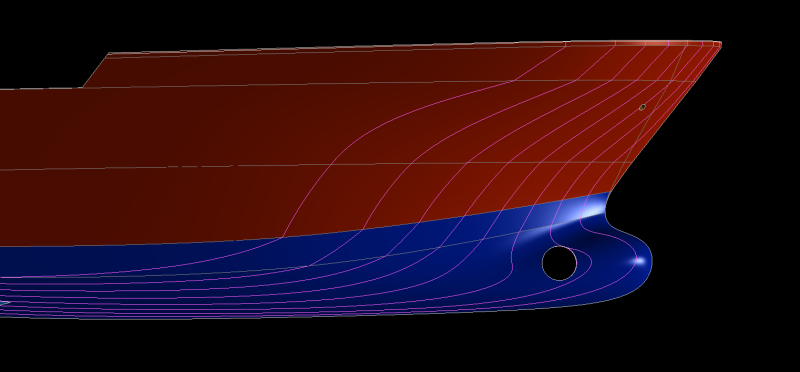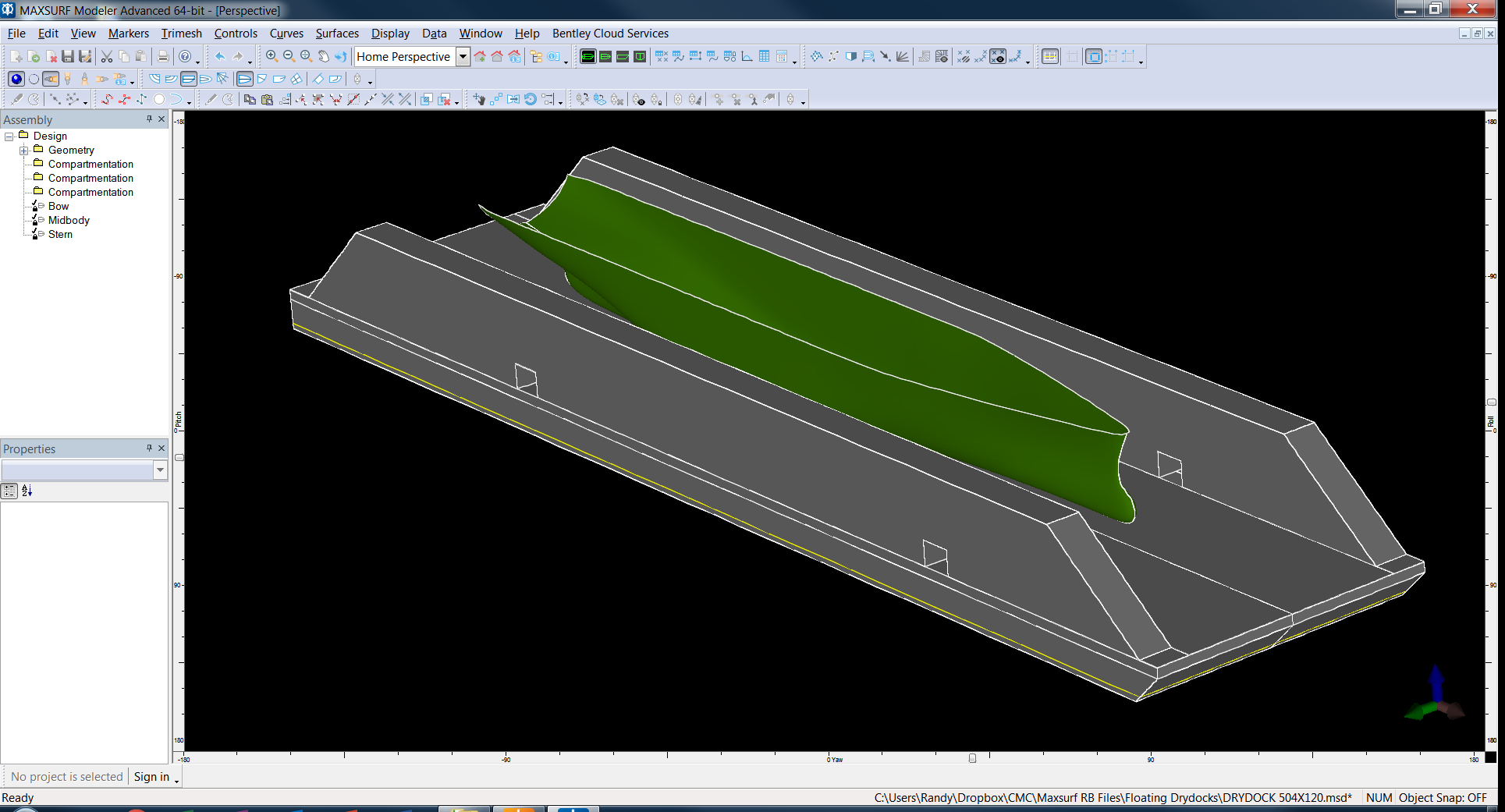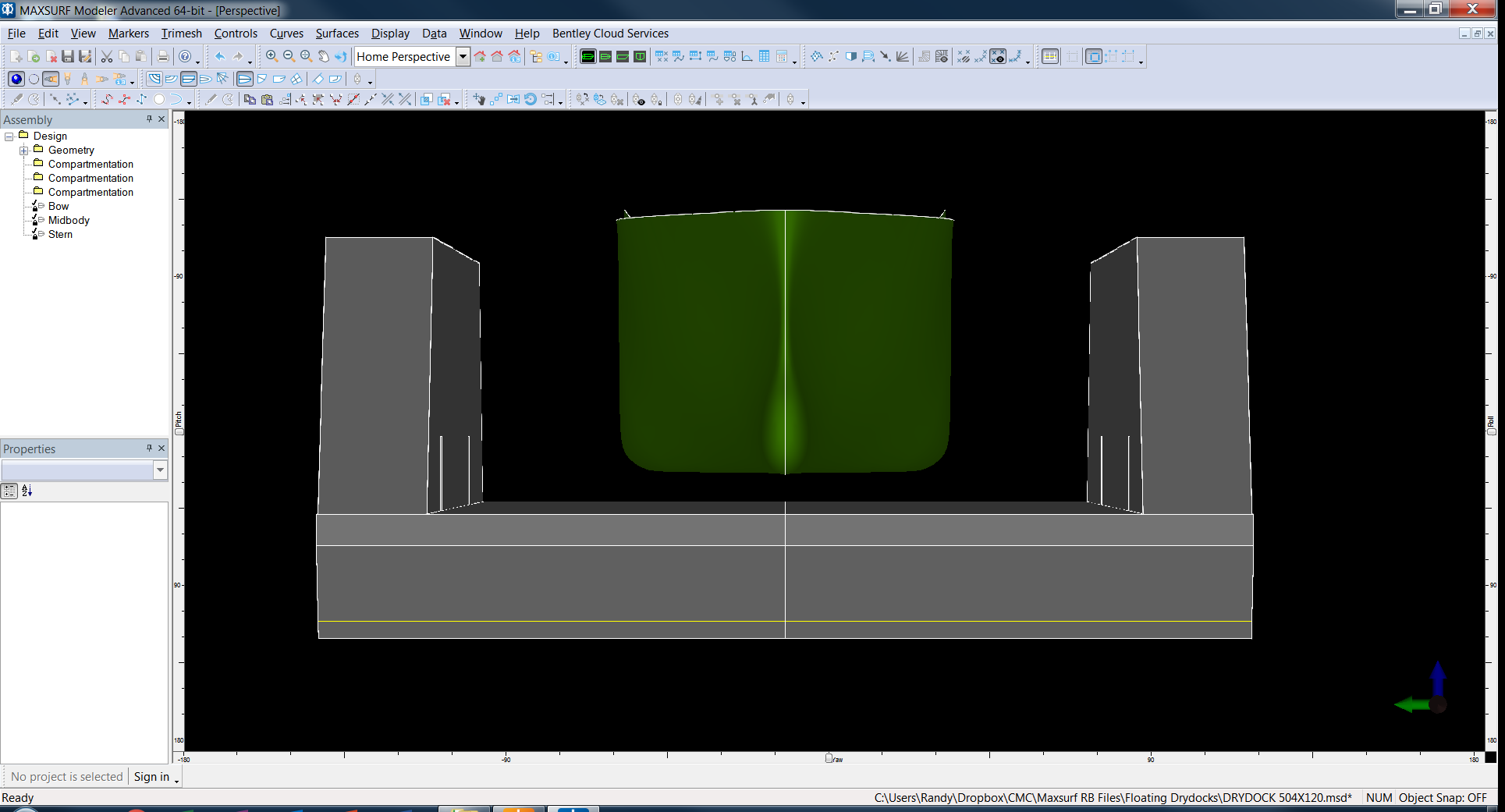 Other Capabilities of MAXSURF Modeler
MAXSURF provides many tools created specifically for designing hulls using a logical graphical interface in order to create and modify hull designs quickly.  Below, we list several examples, each of which provide a link to a brief online web demo:
Creating NURBS Surface Hull Model from Table of Offsets
Working with Background Drawing Hardcopy Images
Bringing Surfaces from Maxsurf to ShipConstructor
Using MAXSURF to Design Hulls with Developable Surfaces