CMC was subcontracted by Detyens Shipyards, Inc. to provide Naval Architecture support for major modifications to the USNS Guam (formerly Huakai).  The availability at the shipyard, known as the "Marine Expeditionary Forces (MEF) Conversion," was nearly 18  months in duration.  Oversight of the project was performed by the ship's manager, Seaward Services, Inc.  This high speed aluminum catamaran vessel was built by Austal in 2008, and it is capable of exceeding 35 knots.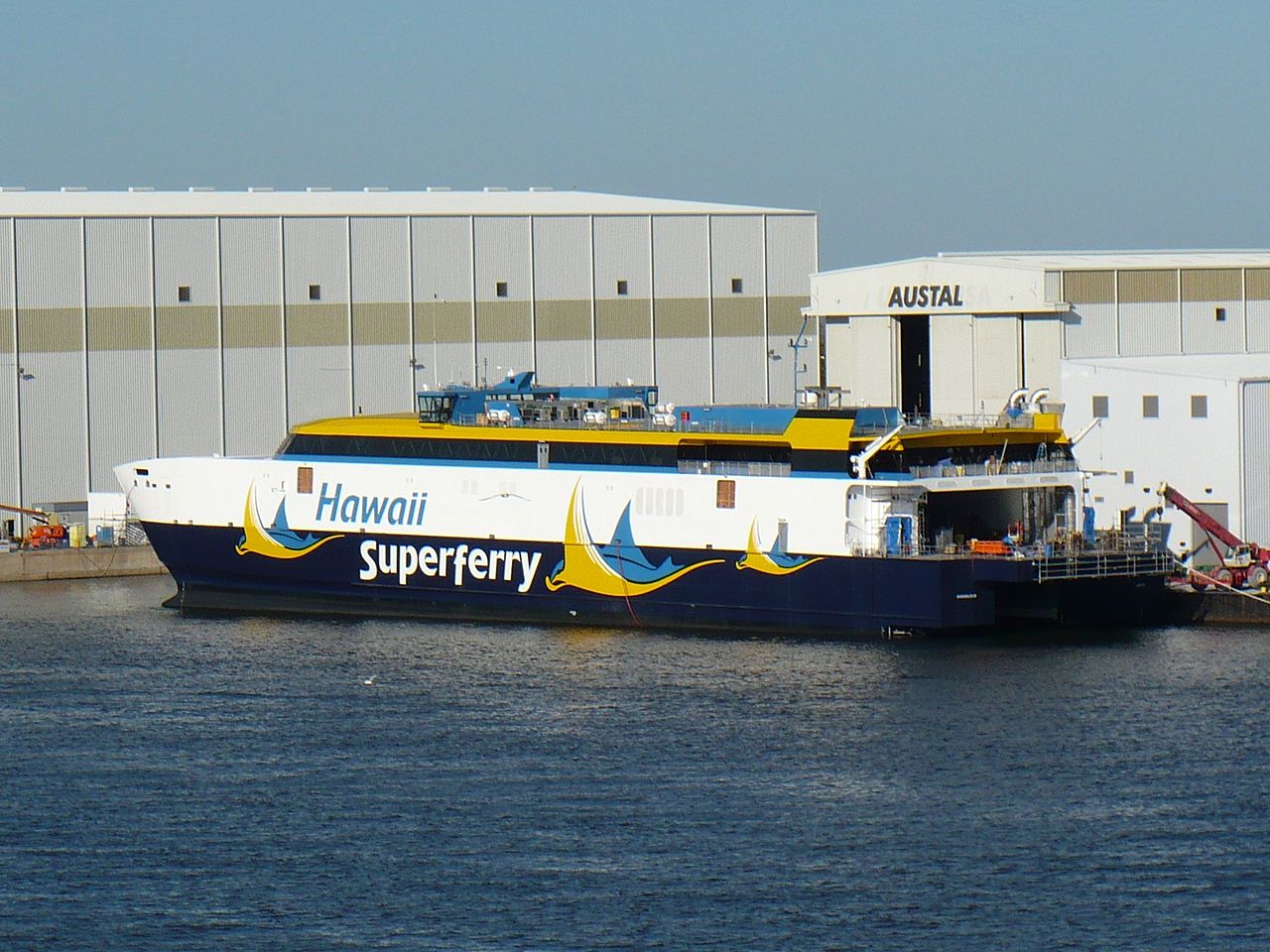 The project converted the ship from being a commercial daily passenger transport ferry to a military high-speed transport for Marines with their vehicles and equipment, with the full-time crew living aboard in staterooms, along with two separate galley and dining areas.  Other major modifications included the forward/aft mooring winches, HVAC system, navigation systems, potable water and sewage systems, and a major modification to the stern loading ramp.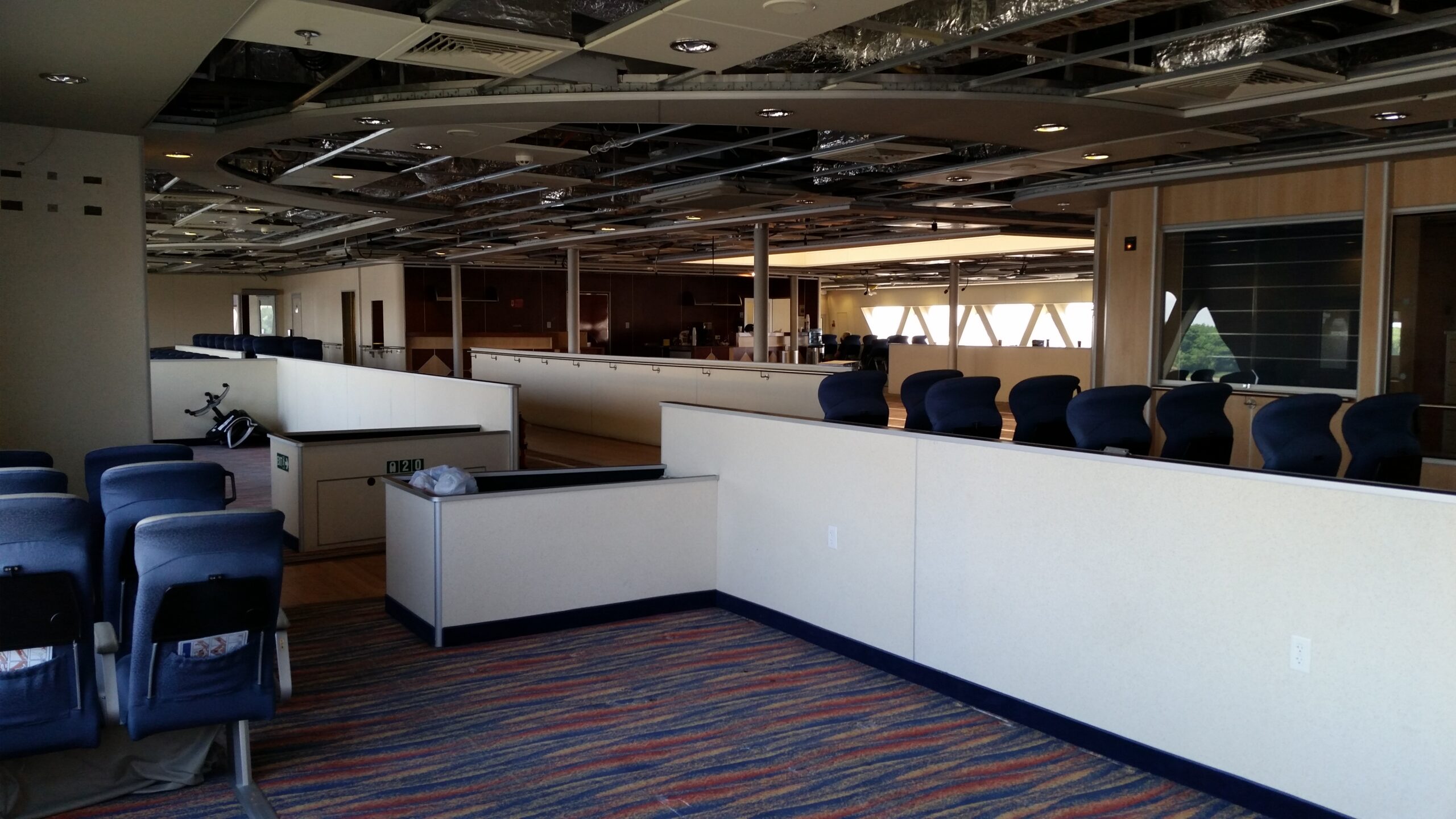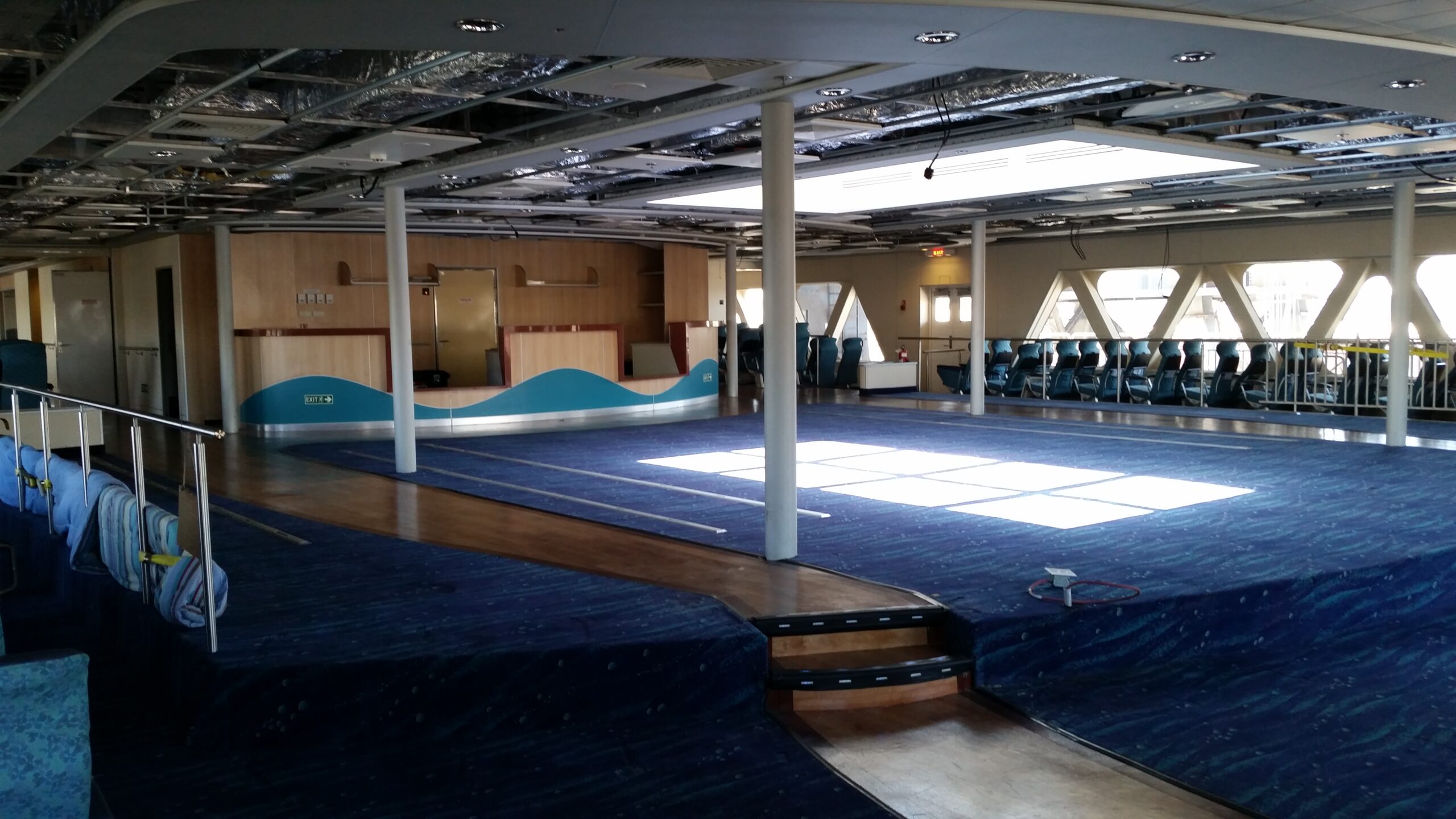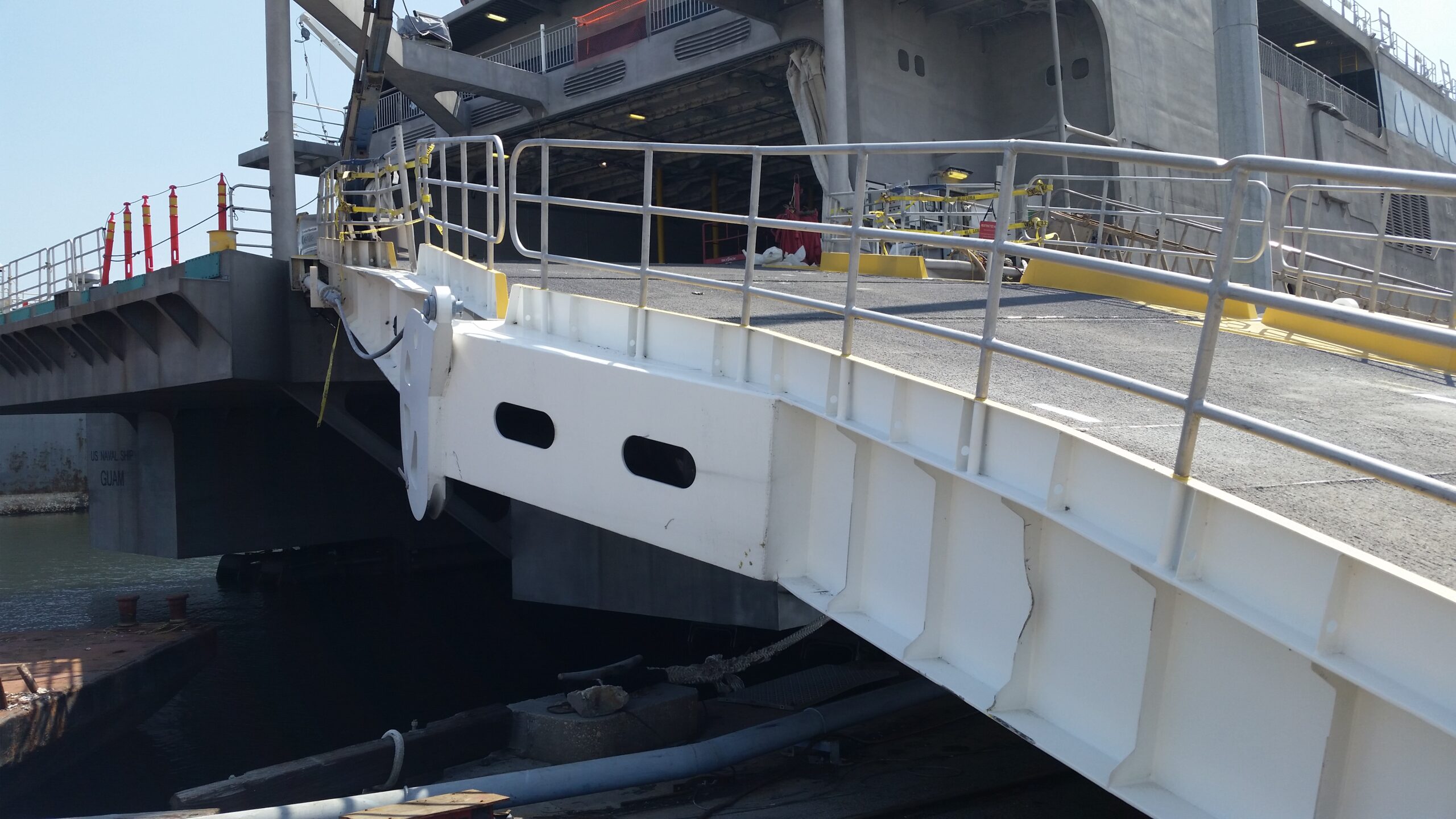 CMC was assigned many tasks which included drawing redlines, as-built drawings, weight control tracking, weight estimating, general drafting support, Finite Element Analysis (FEA) of various structures, and a final Lightship Survey.  In addition, CMC also produced the following drawings:  General Arrangement, Capacity Plan, Fire Plan, and a new Docking Plan.  This was the largest project that CMC has supported for Detyens Shipyards, Inc.
One area of big concern by MSC was weight control of the newly designed modifications throughout the conversion, as this type of high speed aluminum catamaran is very sensitive to changes in trim (fore/aft center of gravity).  To address this concern, CMC developed a detailed Weight Control Working Plan document that outlined all responsibilities for the crew, ship's manager, MSC, shipyard, subcontractors, and CMC.  The Working Plan was strictly followed in order to keep track of weight changes.
Throughout the modification, the actual weight change to the ship ended up being nearly twice what the originally predicted weight change would be, according the the contract drawings and original weight estimate report for the modification.  MSC anticipated the weight growth from the outset, and required both a baseline lightship survey and a final survey after all work was completed.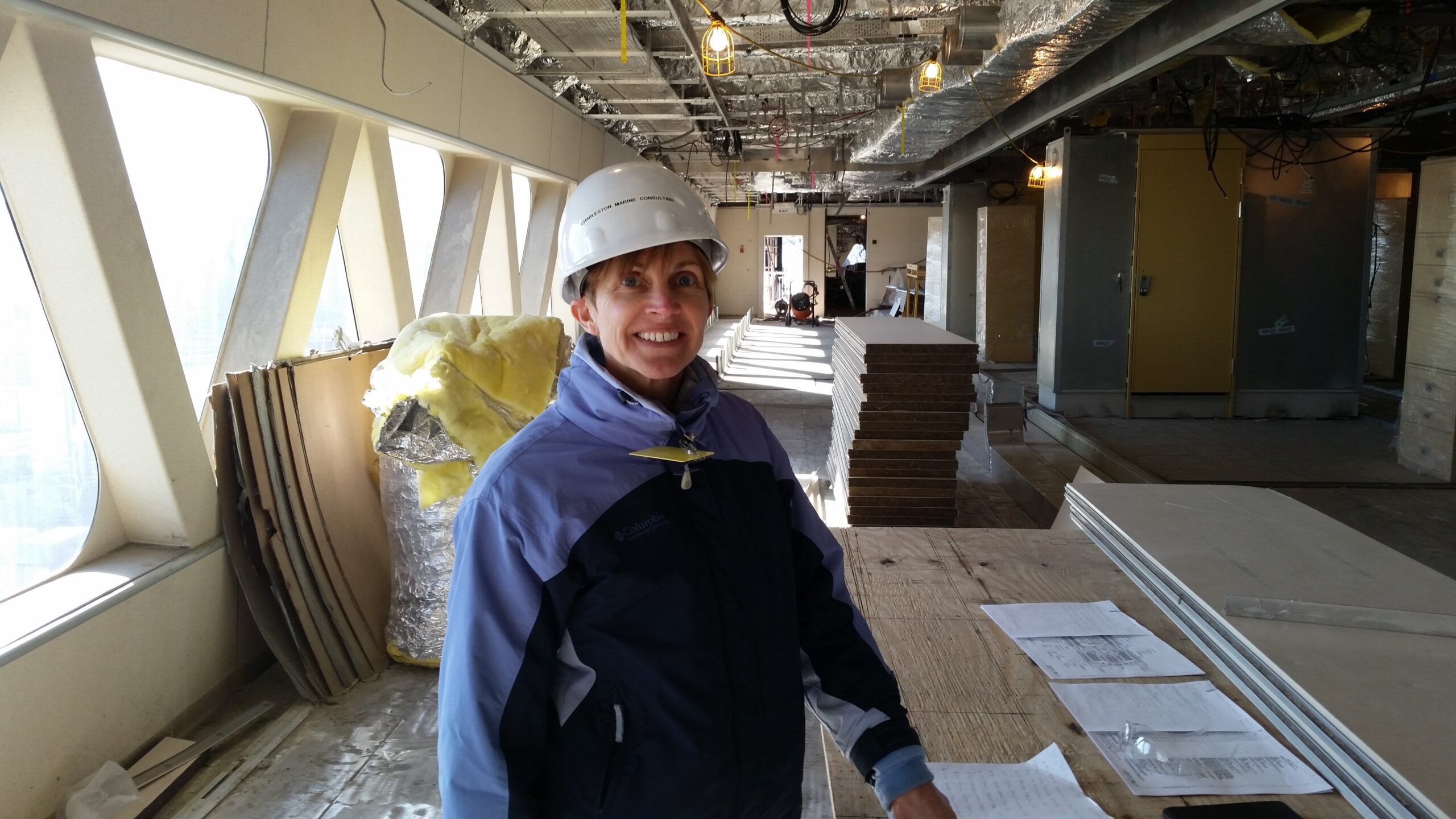 CMC had daily involvement in tracking the weight changes, working closely with the shipyard, subcontractors, and crew, producing weekly estimates and reports up through the end of the refit.  Also, CMC performed a final Lightship Survey with ABS and MSC present.  Both CMC and the customer were very pleased to learn that the final measured lightship weight was only 0.27% different than the predicted lightship from the last weight control submitted prior to the final survey.  It does not get much closer than this.  Randy's wife Kay deserves a lot of credit for her efforts in staying on top of this!