Working as a subcontractor for Detyens Shipyards, Inc, CMC provided Naval Architecture technical support for the removal and replacement of a significant amount of hull steel plate on the USCGC SMILAX, the oldest active vessel in the United States Coast Guard fleet.  She was originally commissioned in 1944.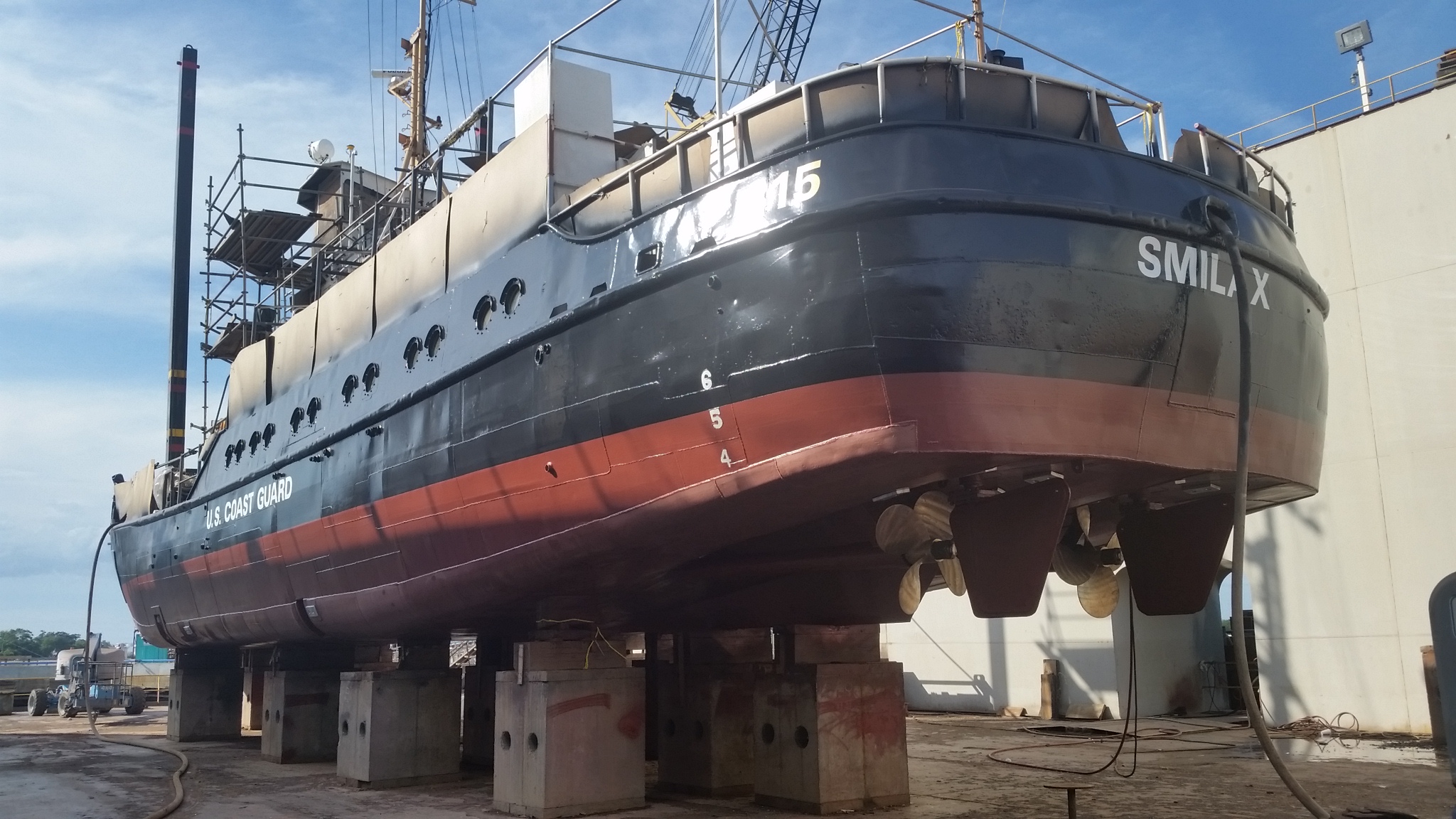 A previously completed  ultrasound of the hull was provided to the shipyard for guidance on which hull steel plates had to be removed.  The graphic below in the expansion drawing of the hull shows the steel plates to be removed (in red) along with the supporting docking blocks in the floating drydock.
Expansion drawing of Hull Plates with Modified Dock Block Locations
Expansion drawing of Hull Plates, 2nd Docking, Shifted Blocks
CMC performed a Finite Element Analysis (FEA) of the primary hull structure in question supported by the proposed dock blocks with conservative loading and constraints which enabled a structural stress simulation of the effects of removing any of the hull steel plates.
By presenting quick graphic plot results to the shipyard and USCG Naval Architects, all parties involved were confident that the remaining support structure and steel plate intact throughout the repair process would not result in excessive stress or deformation.