Providing MAXSURF Naval Architecture Software in the United States and Canada
We provide technical support and related services to Naval Architecture firms, Vessel Owners, Shipyards, Dredging Companies, Marine Construction Companies, and Government clients.   Our industry connections and United States East Coast location in Charleston, South Carolina expose us to a diverse client base.  We have over 30 years of hands-on and design experience in the marine industry including shipbuilding and high-technology software applications.
As an authorized Bentley Channel Partner, we are proud to offer MAXSURF throughout the United States and Canada.
Explore our Service Offerings to:
---
Charleston Marine Consulting at the 2015 SNAME Maritime Convention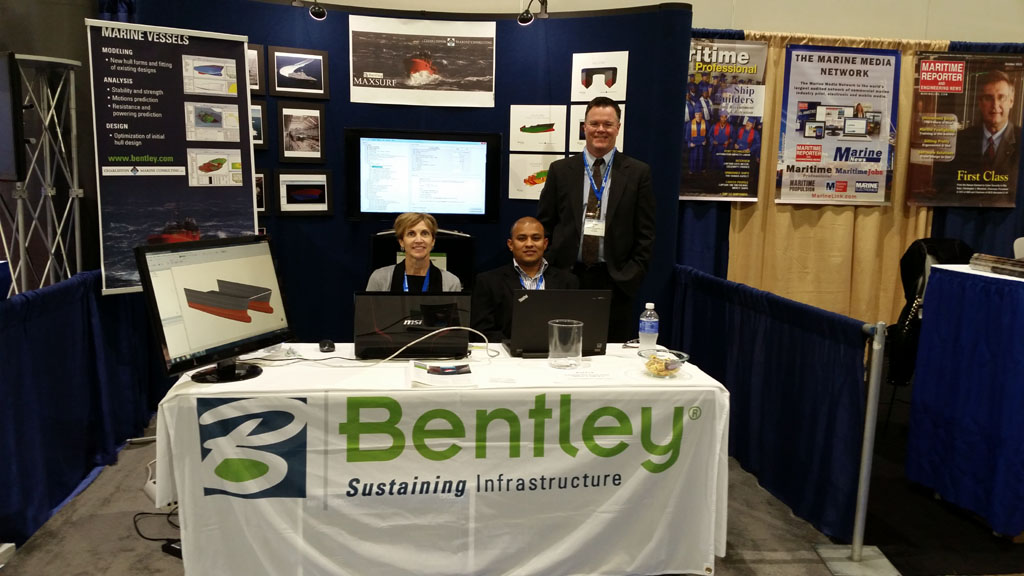 ---